ReFORM's model is based on three pillars: document, create and disseminate knowledge among the francophone sports medicine international community.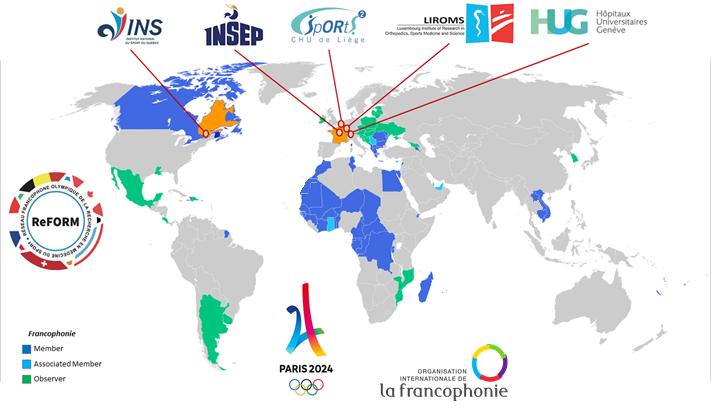 Help us carry forward Sports Medicine Research by participating in our surveys! Currently available:
Survey on concussion knowledge (in French)
This survey is intended for athletes, healthcare professionnals and fitness trainers. The survey will be in French and the results will be posted here once closed.
➨ If you are looking for concussion-related ressources, here are some useful links:
Concussion Awareness Training Tool
Sport Concussion Assessment Tool – 5th edition (SCAT-5)
Professional Resources (Parachute Canada)
MOOC Laval & Calgary Universities: Concussion: prevention, detection and management
World Rugby Concussion Management
These tools are available in English. For tools available in French, switch to the French version of the website.
Closed surveys:
This survey is intended for coaches, fitness trainers, physiotherapists and physicians taking care of athletes involving their upper limbs (for instance: volley-ball, tennis, throwing sports…). The study is conducted by the University of Liège in collaboration with ReFORM. The objective is to identify injury prevention practices for the upper limb.
This survey is intended for sports physicians and surgeons, fitness trainers, physiotherapists and health professionals working with athletes of all levels. The study is conducted by ReFORM with the aim of documenting habits and perceptions related to injury prevention practices.
This page is still under construction. We regularly add ongoing surveys or present research projects' descriptions. Stay tuned!